See on Scoop.it – reNourishment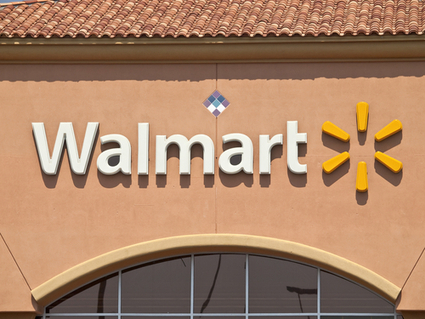 Trader Joe's' former president wants to sell you the food that other stores throw out. Will it work?
From an article found on Salon.com (link below):
"Last September, a major report from the Natural Resources Defense Council and Harvard Law School squashed the long-standing myth surrounding 'sell by,' 'best by' and 'use by' dates on food. It revealed how those dates, which are mostly unregulated and surprisingly arbitrary, tell the consumer next to nothing about how long a product will stay fresh. Yet 90 percent of Americans are under the mistaken impression that they do—and that they are inviolable – causing us to needlessly throw away food.
"The problem, however, begins even before such food reaches people's refrigerators: It's against most supermarkets' policies (including that of Trader Joe's) to sell food once it's aged past these mystical dates. Dana Gunders, who co-authored the NRDC report with Emily Leib, sees Rauch's project as the logical next step in freeing us from the tyranny of date labels. 'Just the fact that he's doing it, I think is a huge proof point to indicate that what we're calling "expired food" is in fact still good to eat,' she told Salon.
"Rauch isn't the first to look at the vast storerooms of perfectly good produce, bound for the trash heap, and see an opportunity. Stanley's organization, Lovin Spoonfuls, also serves the Boston area, and New York's City Harvest, to take a prominent example, has been 'recovering' surplus food from supermarkets and restaurants and redistributing it to food pantries and soup kitchens since 1982. And as Rauch himself pointed out, a number of high-end retailers already repurpose their unsellable produce as hot, prepared food.
"But Rauch's focus differs from that of other nonprofit organizations, which are mainly concerned with fixing the broken link between excess food and empty stomachs. For example: Stanley's ultimate goal for Lovin Spoonfuls, she said, is to put herself out of business—in other words, to solve hunger. 'We must never forget that food's not only a commodity,' she told Salon; more important is its role as a life force. But like it or not, our culture does treat food as a commodity —s something to be coveted and indulged in. Rauch sees that as an advantage.
"Rauch, a capitalist first and foremost, is looking for a market-driven solution to food waste. The store is a nonprofit, but after an initial round of funding gets it started, he intends for it to be self-sustaining. And he expects that supermarkets will work with him, 'not just because it's the right thing, not just because they feel bad about throwing it out. All those are true, but also because it's an underrealized asset': There's a federally enhanced tax deduction on the books for restaurants and grocery stores that donate their surplus, which allows them to recover up to 50 percent of their lost margin."
~Until next time . . .